I'm terribly sorry for this belated post about Melbourne Spring Fashion Week 2012 but finally here it is! :)
It was a great night but because of transportation issues I nearly didn't make it on time! Eeep!
A few of the brands that I saw were Alpha60, Bul, Dress Up, Friend of Mine, Gorman and Kuwaii.
Here are some (quite blurry) snaps of the runway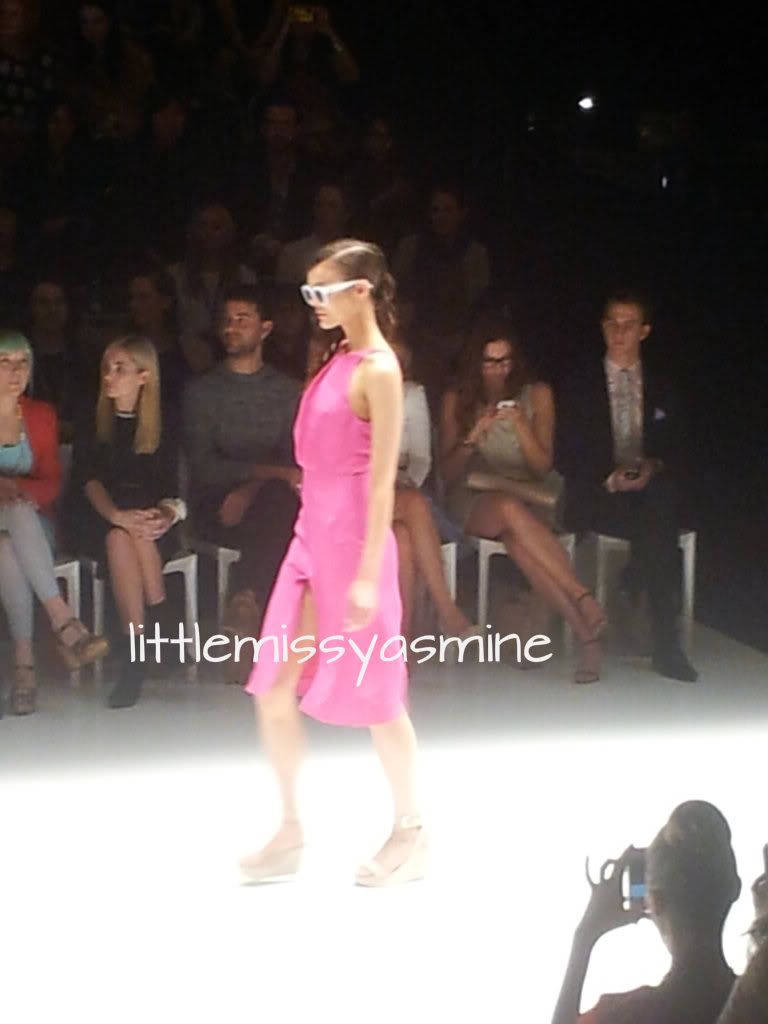 I predict pink will most definitely be in this spring season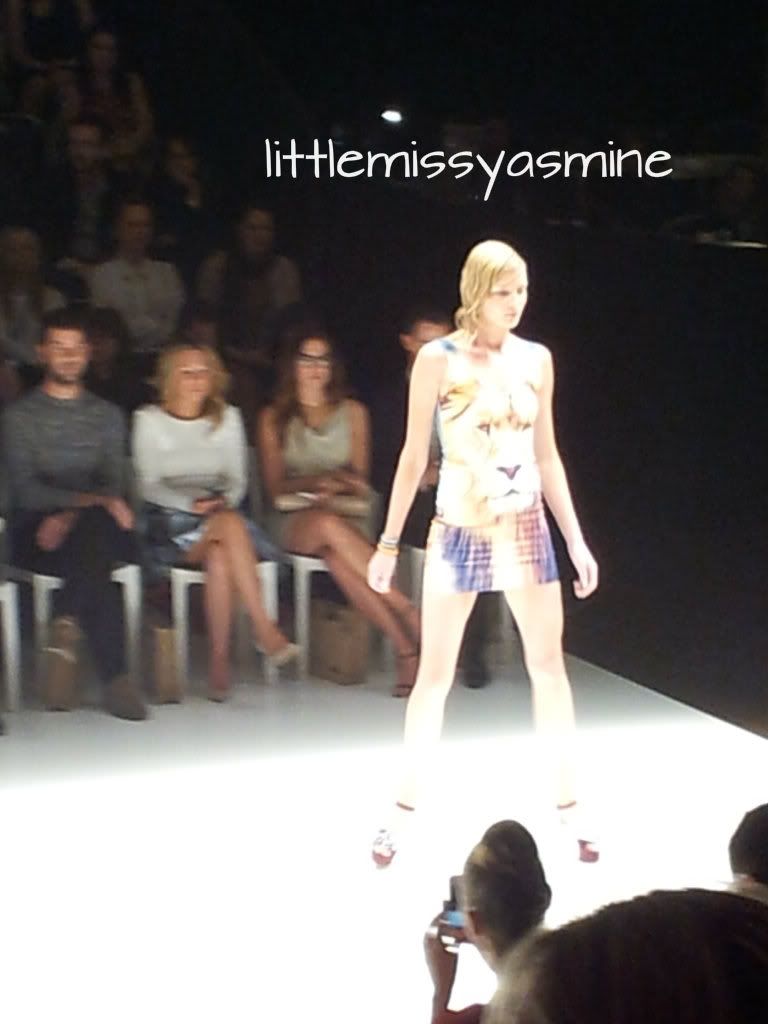 This photo is especially blurry, but the lion print is to die for!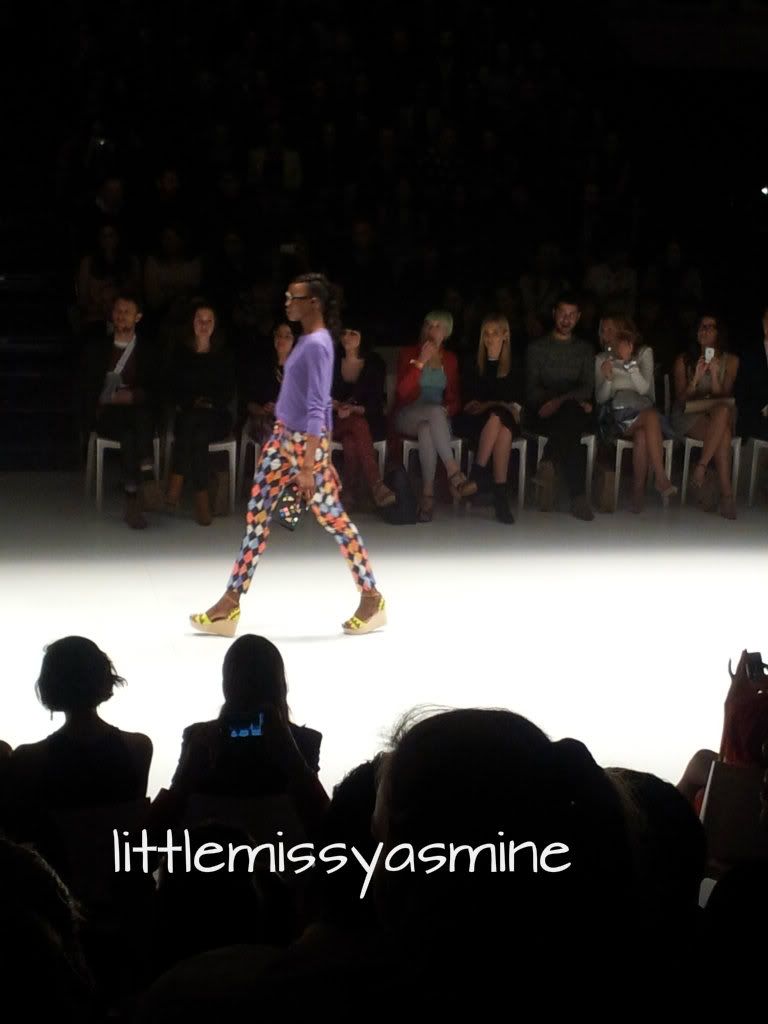 These pants are so daring, don't think I could ever pull them off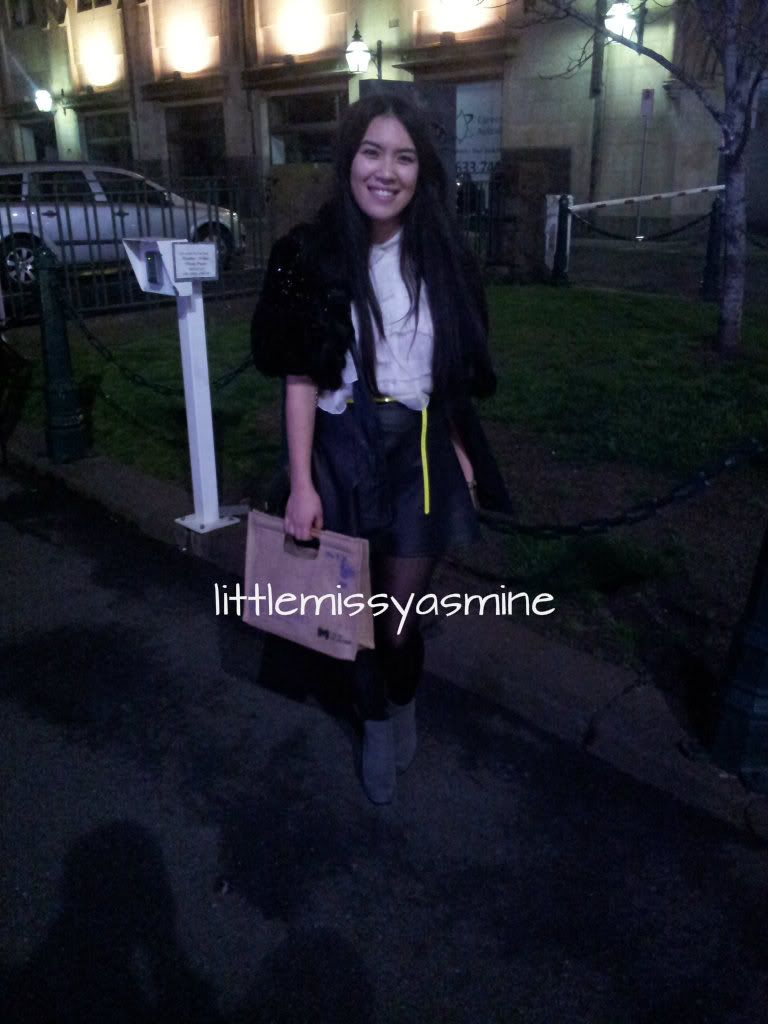 Outfit
White Ruffle Top: Babe Fashion
Furry Bolero: from Malaysia
Leather Skirt: Melrose Place
Neon Belt: Kmart
Boots: Glassons
Watch: Fossil
Next post on my new recent shoe purchases coming soon!